FIE
Ford 351C, 429, & 460 Lower drive w/Tach Drive
---
This drive is designed for the Ford 351 Cleveland, 429, and 460 engines, and is set up for a mechanical (cable driven) tachometer. This includes a new stainless steel/quick-release band clamp, advance lockout, timing pointer, and gasket...a complete drive setup in one box!
This drive also works with MSD Mag 12 and 20 using our drive adapter found HERE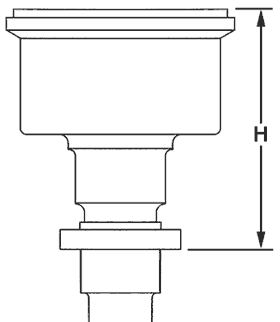 The "H" dimension for this drive is: 5-1/8"
---
Share this Product
---
More from this collection